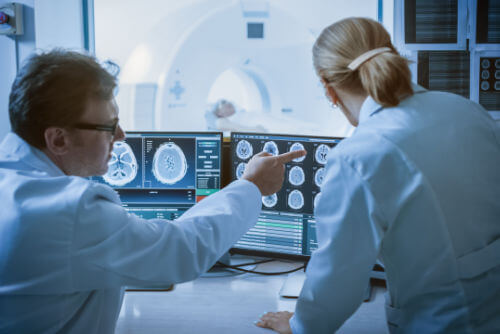 Many types of cancer, including breast cancer, colon cancer, prostate cancer and lung cancer, respond well to treatment if detected early. But a cancer misdiagnosis may waste precious months during which a localized cancer spreads to other parts of the body and becomes an advanced and sometimes fatal cancer.
Do you have serious concerns about the delayed diagnosis of your cancer or the cancer suffered by a family member? Unfortunately, many doctors will not admit to having made a misdiagnosis error. But you deserve to know the truth for your own peace of mind. Filing a malpractice claim may help address a systemic problem at a medical institution and prevent the misdiagnosis of other patients.

Tort claims for diagnostic errors are nearly twice as common as claims for medication errors.
Source: John Hopkins Medicine
About Our Cancer Misdiagnosis Attorney
The Indianapolis cancer misdiagnosis attorney at the Law Office of Kelley J. Johnson helps families whose loved ones have been misdiagnosed in Indiana. We work with medical professionals to evaluate instances of cancer misdiagnosis so families may have reliable information about whether a preventable error occurred with their diagnosis.
Call us today or use our online contact form to have us review your case free of charge.
Cancer Misdiagnosis Facts & Statistics
12%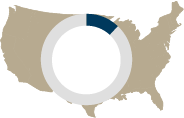 of U.S. cancer patients are initially misdiagnosed.
A 2007 article in the Journal of Clinical Oncology analyzed cancer misdiagnosis and delayed cancer diagnosis and found that upwards of 12 percent of U.S. cancer patients are initially misdiagnosed. Improper tissue and blood sampling, combined with inaccurate reading of hospital lab results, lead to most cancer misdiagnosis errors. Misread mammograms and other screening tests can also lead to a subsequent delay in diagnosis. Sometimes the doctor fails to order the right test.

About 150,000 women who undergo Pap tests annually may be subject to cancer misdiagnosis.
The most common result of a missed cancer diagnosis is that patients have cancer that goes undetected for months while it is treatable and the cancer continues to spread. About 150,000 women who undergo Pap tests annually may be subject to cancer misdiagnosis, the study estimated. A similar number of non-gynecological patients also face diagnosis errors each year.
Cancer may appear in almost any part of the body. The cancers that are diagnosed most frequently in the United States include bladder cancer, lung cancer, breast cancer, melanoma, colon and rectal cancer, non-Hodgkin's lymphoma, endometrial cancer, pancreatic cancer, kidney cancer, prostate cancer and thyroid cancer.
| Cancer Type | Estimated New Cases | Estimated Deaths |
| --- | --- | --- |
| Bladder | 76,960 | 16,390 |
| Breast (Female – Male) | 246,660 – 2,600 | 40,450 – 440 |
| Colon and Rectal (Combined) | 134,490 | 49,190 |
| Endometrial | 60,050 | 10,470 |
| Kidney (Renal Cell and Renal Pelvis) Cancer | 62,700 | 14,240 |
| Leukemia (All Types) | 60,140 | 24,400 |
| Lung (Including Bronchus) | 224,390 | 158,080 |
| Melanoma | 76,380 | 10,130 |
| Non-Hodgkin Lymphoma | 72,580 | 20,150 |
| Pancreatic | 53,070 | 41,780 |
| Prostate | 180,890 | 26,120 |
| Thyroid | 64,300 | 1,980 |
Source: National Cancer Institute
John Hopkins Patient Safety Experts David Newman-Toker, M.D., Ph.D., and Peter Pronovost, M.D., Ph.D., reported in the Journal of the American Medical Association that Misdiagnosis accounts for 40,000 to 80,000 of hospital deaths per year.

Misdiagnosis accounts for 40,000 to 80,000 hospital deaths per year.
Sometimes a health professional fails to respond to an obvious symptom presented by a patient, neglects to refer a patient to a specialist, or fails to order follow up tests. Any of these errors can cause cancer to go unrecognized. With a delayed cancer diagnosis or misdiagnosis, localized cancer may spread to other parts of the body distant from the origin, making the cancer much harder to control. A cancer misdiagnosis in Indiana can decrease a patient's chances of survival.
A Pathology Error Can Also Lead to a Wrong Cancer Diagnosis
In a 2009 study by the Federal Agency for Healthcare Research and Quality researchers found that

28% of the 583 diagnostic mistakes were life threatening or had resulted in death or permanent disability.
Misdiagnosis errors also may involve patients being diagnosed with cancer when they are cancer free. Based on an inaccurate diagnosis, a patient may undergo painful procedures, radiation treatments or take chemotherapy for a condition they do not have.
According to a meta-analysis published last year in the journal BMJ Quality & Safety:

Fatal diagnostic errors in U.S. intensive care units equal the number of breast cancer deaths each year– 40,500.
Certain counties in Indiana have rising rates of cancer deaths that exceed the national rates, according to the National Cancer Institute. They include Fulton County, Orange County, Owen County, Scott County, Starke County and Washington County.
If you suspect that you or a loved one has been harmed by hospital malpractice, seek the guidance of a knowledgeable hospital malpractice lawyer.
Contact Our Indiana Cancer Misdiagnosis Lawyer
The Indianapolis medical malpractice attorney at the Law Office of Kelley J. Johnson is here to assist victims of cancer misdiagnosis or delayed cancer diagnosis.

With over 15 years of litigation experience, Kelley J. Johnson has the legal skill and experience to help cancer patients and their families who have been harmed by cancer misdiagnosis. We review your record at no charge and advance all expenses if we represent you so you do not have any out-of-pocket costs.
Call us today or use our online contact form to have us review your case free of charge.