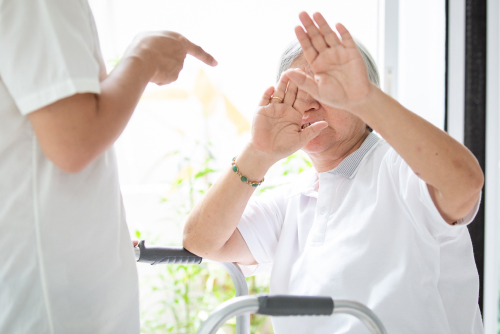 As our loved ones age, the difficult decision must be made as to their continued care. Elderly adults often require access to services and facilities their families can no longer provide, and nursing homes step in to deliver those vital needs.
We expect elder care facilities to provide the medical and personal care our family members deserve. So it's devastating to discover abuse has occurred. But the reality is too many elder care facilities are understaffed, and too few nursing home workers are properly trained to care for senior patients. Those shortcomings increase the odds that nursing home residents will become victims of elder abuse and neglect. Our nursing home abuse lawyer can help you.
Types of Elder Abuse
The fact that anyone who would abuse another individual, particularly one incapable of defending him or herself is reprehensible, but nursing home abuse is a growing concern for our aging population.
If your loved one is in a nursing home, our nursing home neglect attorney recommends that you and your family should be aware of these documented ways that neglect or abuse occurs.
Medication Errors: When a patient is provided contaminated drugs, given the wrong prescription or administered an improper dosage by a nursing home employee, it can cause serious complications. Even giving a patient medication at the wrong time, orally rather than injected, using the wrong preparation method and other medication errors can result in a worsened condition, hospitalization, a serious disability, or death.
Bed Sores: According to the Centers for Disease Control (CDC), as many as 10 percent of nursing home residents will develop bed sores. These usually show up on pressure points, such as the hips, back, heels or elbows. Elderly patients must be regularly moved to prevent this condition. If your loved one has developed them, inattention and improper care may be an issue.
Product/Device Errors: Nursing homes that use defective or recalled medical products and devices are putting patients at risk. The improper use of a medical device can also result in a patient being subjected to unnecessary pain and suffering, as well as more serious consequences. Staff who are not properly trained on the use of certain medical devices, or unfamiliar with delivering treatment, could be responsible for a patient's injury or death due to an air embolism.
Patient Protection Errors: Nursing homes are expected to do what they can to keep the patients under their care safe. When patients or residents are allowed to wander unsupervised or doors are not secured, residents may disappear from the home, risking weather exposure or other types of harm. In some instances, lack of adequate patient protection could result in a patient attempting to commit suicide while in a nursing home.
Care Management Events: When patients are not tended to or care is not managed adequately, patients could experience the onset of hypoglycemia. Neglect may lead to Stage 3 or Stage 4 pressure ulcers (bed sores; see above) being acquired after admission. Failure to follow up or coordinate treatment following laboratory, pathology or radiology tests, as well as loss of irreplaceable biological specimens, could also lead to serious injury or death.
Environmental Events: Some patients may sustain an electric shock or burn while receiving care in a nursing home. Other patients are given an incorrect, toxic or contaminated administration of oxygen or other gases. Both scenarios can cause potentially severe or fatal injuries. Falls can also be serious, leading to permanent damage or disability. Use of restraints or bedrails may not only cause patient harm but prevent him or her from being able to access life-saving care.
Criminal Events: Workers who are not properly screened, trained or supervised are a recipe for disaster. Physical assaults and sexual assaults have been known to happen at nursing homes. There have also been cases of stolen property, unauthorized access to bank accounts, and other financial crimes.
If your loved one has suffered from nursing home abuse, contact the experts at the Law Office of Kelley J. Johnson. Our Indianapolis nursing home abuse lawyer will work with you to make sure that you get the compensation that your deserve for your loved one's suffering.