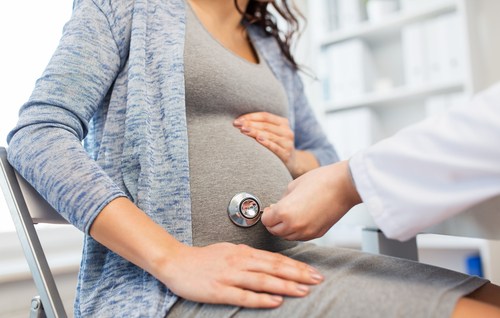 The birth of a child should be one of the happiest moments of a woman's life. Sadly, for some women, problems related to pregnancy or birth can lead to the end of a life rather than the start of a new one.
About 700 women die every year from pregnancy complications, the U.S. Centers for Disease Control and Prevention reports. Perhaps a more disturbing statistic is that 60 percent of these pregnancy-related deaths could have been prevented, the CDC warns.
If you have lost a wife, sister, daughter, or other loved one due to complications during pregnancy, at delivery, or in the year after birth, you deserve answers as to why this happened. At the Law Office of Kelley J. Johnson, our pregnancy malpractice attorney is committed to investigating these types of heart-wrenching cases and demanding answers for families. Please contact our firm today to talk to a compassionate lawyer for free.
Pregnancy-Related Death Statistics
Maternal death statistics show that many families lose wives, mothers, sisters, and daughters to complications of pregnancy. The CDC reports that from 2011 to 2015:
31 percent of pregnancy-related deaths occurred while the woman was pregnant.
36 percent of deaths happened during the delivery or in the week after giving birth.
33 percent of fatalities happened one week to one year after giving birth (known as postpartum deaths).
Black women and American Indian/Alaska Native women were about three times as likely to die from pregnancy as white women.
Common Causes of Pregnancy-Related Deaths
By far, the most common causes of pregnancy related deaths were heart disease and stroke, accounting for 34 percent of fatalities, the CDC reported. Other causes cited include:
Infections
Severe bleeding
Amniotic fluid embolism
High blood pressure
Cardiomyopathy (or weakened heart muscle) after birth
Heath care providers should be carefully monitoring women during and after pregnancy to identify any dangerous conditions and treat them. When doctors and other professionals fail to meet the recognized standard of care and a death or serious injury results, the provider should be held accountable.
What Can Health Care Providers Do to Prevent Pregnancy Deaths?
The CDC recommends several actions that health care providers and hospitals can take in order to help prevent pregnancy- and birth-related deaths. These include:
Helping women manage any chronic conditions during and after pregnancy
Talking to patients about dangerous conditions and the warning signs, both during pregnancy and postpartum
Implementing ways to identify warning signs in the early stages to ensure women get the treatment they need in a timely manner
Improving the delivery of quality prenatal and postpartum care
Standardizing the coordination of care for women during and after pregnancy
Standardizing the response to emergencies related to pregnancy and postpartum problems
Training non-obstetric health care providers to take into account patients' recent pregnancies
Women and their families should also never hesitate to point out problems, raise concerns, or seek a second opinion when it comes to pregnancy-related health issues.
Our Pregnancy Malpractice Lawyer is Here to Help You
If you have lost a family member to complications before, during, or after birth, you deserve to know what happened. Our experienced medical malpractice attorney can help you demand answers and explain your family's legal rights.
Please contact us today to learn more. Although we cannot undo the pain that your family has gone through, we may be able to get answers and prevent other women and families from suffering due to the same medical mistakes.