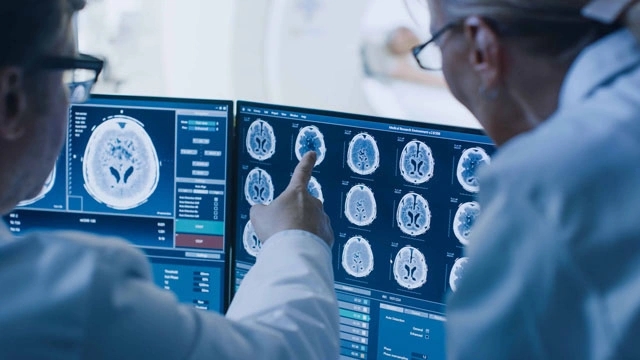 Over the past few decades, researchers have made strong connections between brain injuries and the development of Alzheimer's disease or other forms of dementia over time. In fact, according to the Alzheimer's Association, one study showed that older adults who suffered a moderate traumatic brain injury at some point in their lives were 2.3 times more likely to develop Alzheimer's than those without any history of brain injuries. Those who suffered a severe brain injury had a 4.5 times greater risk.
Although the symptoms of a traumatic brain injury (TBI) may be similar to those of Alzheimer's or other forms of dementia, the treatment for both can vary significantly. It is crucial that physicians know their patients' full history when diagnosing them, because a missed diagnosis of TBI could mean that the patient will not receive the right treatment.
Beware of Common Misdiagnoses
Memory loss is one of the most common symptoms of moderate or severe traumatic brain injuries. However, the symptoms of TBI often can be confused with other brain-related conditions like Alzheimer's or dementia.
Doctors may look at a patient's symptoms and assume they are experiencing dementia or have developed Alzheimer's without performing a thorough examination and running diagnostic tests. That's why it is important that doctors are aware of the patient's full history ─ including any recent falls, accidents, or possible brain injuries suffered ─ before they make a diagnosis and develop a treatment plan.
How an MRI Can Help with a Diagnosis
Magnetic resonance imaging (MRI) scans use magnets, radio waves, and a computer to take detailed pictures of the patient's brain. These scans are very effective in revealing specific abnormalities relevant to a traumatic brain injury.
Dr. Somayeh Meysami, a researcher at the University of California, Los Angeles, recently performed a study of patients who had suffered a traumatic brain injury. After reviewing their MRI results, which were analyzed by a software program, Dr. Meysami found that the damage was mostly in the ventral diencephalon region with very little damage found in the hippocampus section of the brain. In Alzheimer's patients, on the other hand, the hippocampus was affected the most.
The research showed that by using MRI scans, doctors have more evidence to determine whether a patient's symptoms are the result of Alzheimer's or TBI-related conditions.
Contact an Indiana Malpractice Attorney Now
Was a doctor or other medical professional negligent in diagnosing a traumatic brain injury suffered by your loved one? Did your loved one miss out on vital treatment that could have made a difference in the prognosis? If so, contact the Law Office of Kelley J. Johnson today for a free consultation with our experienced Indiana medical malpractice lawyer.
Our goal is to make sure that patients get the right diagnosis and proper treatment they need. We also have the skills and resources necessary to hold physicians and other healthcare providers accountable if they failed to adhere to the acceptable standards of care when diagnosing your loved one. Contact us now to speak with a compassionate and knowledgeable member of our team.
Source: