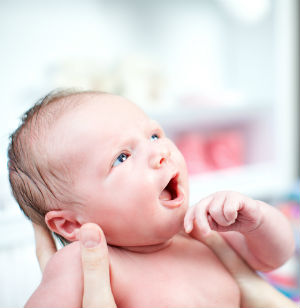 When a newborn baby is brought into this world, it should be one of life's most joyous occasions. In this age of technological and medical advances, you might think that birth injuries only take place on rare occasions. Unfortunately, many factors can contribute to birth injuries, including cases of medical negligence or medical errors. According to Right Diagnosis, an estimated seven out of every 1,000 babies born in the U.S. each year suffer a birth injury.
This means, on average, birth injuries occur at a rate of:
Three an hour
76 a day
538 a week
2,333 a month
And around 28,000 per year.
This is far too many potentially avoidable injuries. If your child has sustained birth injuries, which you believe to have been caused by a medical mistake by a doctor or nurse, you may have a case of medical malpractice.
How Do I Know If My Baby's Injuries Were Caused By Medical Malpractice?
When a baby is injured shortly before, during or after birth, the possibility exists that the injury was caused by a medical error. That act of negligence could have a significant impact on your baby's health and future well-­being. What makes many birth injuries so devastating is that a large percentage of them are entirely preventable. As a parent, you should recognize these birth injuries that may have been caused by an act of medical malpractice:
Cerebral Palsy: According to United Cerebral Palsy, approximately 764,000 U.S. children and adults have one or more of the symptoms related to Cerebral Palsy. In babies, parents may be able to recognize these as some of the symptoms of cerebral palsy: visual or hearing problems, developmental difficulties, issues with muscle control, balance or coordination problems, or seizures.
Erb's Palsy: Erb's Palsy is another traumatic brain injury which often occurs when a baby's shoulder gets stuck behind the mother's pubic bone in delivery. Babies with Erb's Palsy may be able to move one arm but not the other.
Brachial Plexus: When a baby's shoulders are injured during delivery, often as a result of the use of forceps or other birthing tools, it could cause the brachial plexus nerve to stretch or tear. When this happens, it can cause problems with muscle control, lack of feeling and diminished strength in one or both arms.
Cephalohematoma: While extremely rare, cephalohematoma can occur when birth­ assisting tools are used during delivery. Fortunately, cephalohematoma does not affect the brain, but blood may pool between the skull and outer skin due to blood vessels being damaged.
Facial paralysis: Facial paralysis may occur if your baby sustained damage to his or her facial nerve during a difficult or complicated delivery.
Perinatal Asphyxia: Perinatal asphyxia can occur when a fetus or newborn is deprived of oxygen for a long enough period of time as to cause physical harm, such as brain damage. According to Johns Hopkins, the symptoms of potential fetus stress include abnormal heart rate, low pH levels, weak muscle tone, poor skin color and gasping for breath, which makes this condition quite preventable.
Spinal cord injuries: When a baby sustains blunt force trauma or too much force is applied to his or her vertebral nerves or spinal cord during a complicated delivery, it can lead to permanent, life­long disabilities. Babies who are unable to move, have limited touch sensations, are experiencing difficulties with breathing, appear extremely weak or have abnormal spasms, may have suffered a spinal cord injury at birth.
If your baby has been diagnosed with any of these conditions, or is experiencing problems associated with a birth injury, speak with an Indianapolis medical malpractice lawyer at once. There may be times that a child has suffered injury as a result of genetic anomalies which are not the result of medical negligence. Because each case may be fact specific, a lawyer will be able to review your case and medical records to help determine if negligence played a role in causing the birth injuries your baby sustained, and assist you in legal action to hold all liable parties accountable.
How to Reduce the Risk of Birth Injuries
Parents can reduce the risk of birth injuries by following a few simple actions.
The first is to ensure you research the doctor you plan to use. It is important that he or she is well ­qualified, and does not have a history of medical malpractice claims.
Should your pregnancy be considered high ­risk, one option is to seek out a high­ risk specialist who can provide you with the additional level of care you and your baby will need for a successful pregnancy and birth.
Obtain prenatal care early on in your pregnancy and continue throughout. This may improve the chances of your doctor identifying any potential problems or complications and seeking a remedy prior to a dangerous condition advancing.
Take prenatal vitamins as directed by your doctor.
Eat a healthy diet and be sure to exercise as advised by your doctor.
Ask your doctor about any medications that you are taking or plan to take during your pregnancy.
As you get closer to your delivery date, ask your doctor what you should be looking for in terms of your baby's movement and if you notice any major changes, let your doctor or healthcare provider know at once.
Legal Representation for Indiana Birth Injuries
The state of Indiana has a statute of limitations for birth injuries. Most medical malpractice claims for birth injuries should be filed within two years from the date of the alleged negligent care to preserve all claims, but no later than by the child's eighth birthday. If your child has died as a result of medical malpractice, the claim should be filed within two years from the date of the alleged negligent care.
If your baby, or the baby of a loved one, has suffered injury as a result of medical negligence at any point throughout the pregnancy, while in labor or during delivery, we advise you seek legal representation at once. Contact the compassionate birth injury attorney at the Law Office of Kelley J. Johnson. We will be the aggressive advocates you need on your side. Our goal is to seek justice and compensation on behalf of your innocent child. We represent clients in Indianapolis and throughout the state of Indiana.
Sources: