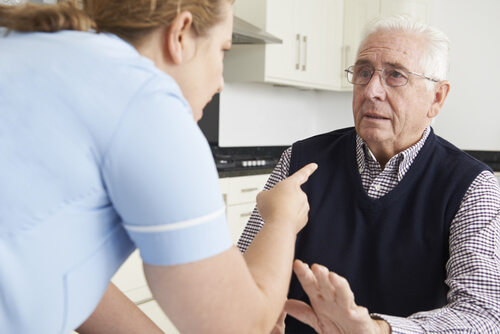 The federal government has always mandated certain standards that nursing homes are expected to follow, and government officials conduct inspections to ensure those standards are being upheld. However, when certain nursing homes have been found to not be complying with those standards in the past, the federal government has traditionally withheld their names.
In the past few months, though, the government has changed its course by releasing a list of nursing homes that have continuous problems. The list compiled by the Centers for Medicare and Medicaid Services opens the door for more transparency for individuals and families who are looking for quality care.
Unfortunately, 17 nursing homes in Indiana appear on that list.
Issues at Indiana Nursing Homes
There are many issues that have been identified in Indiana nursing homes. These include:
Providing lesser quality care to residents eligible for Medicaid
Disregarding the preferences of residents
Failing to provide necessary services
Improper use of physical or chemical restraints
Imposing visiting hours on families and friends
These tactics infringe on nursing home residents' rights and can lead to serious injuries or illnesses among this vulnerable population.
Which Indiana Nursing Homes Were Listed?
The 17 Indiana nursing homes included in the government's list are:
Essex Nursing and Rehabilitation Center in Lebanon
Signature Healthcare of Lafayette
Hanover Nursing Center
Aperion Care Valparaiso (which announced earlier this year that it is shutting down)
Simmons Loving Care Health Facility in Gary
Life Care Center of Rochester
Signature Healthcare of Newburgh
Majestic Care of Fort Wayne
Rawlins House Health & Living Community in Pendleton
Aperion Care Peru
Majestic Care of Connersville
North Ridge Village Nursing Rehabilitation Center
Golden Living Center-Elkhart
Aperion Care Tolleston Park
Vernon Health & Rehabilitation in Wabash
Aperion Care Arbors Michigan City
Lawrence Manor Healthcare Center in Indianapolis
If you suspect nursing home abuse or neglect is occurring at any facility, it's important to take action. Your advocacy could save your loved one as well as other residents of the facility.
What to Do If You Suspect Nursing Home Abuse
Often, the residents within nursing homes do not report abuse and neglect. This is typically because they are embarrassed, or because they don't understand the abuse is happening. It's for this reason that loved ones should always look for signs of nursing home abuse and take the appropriate steps when they suspect it is happening. These steps include:
Ask staff members for explanations of bruises or other signs of abuse.
If it is an emergency, call the police for help removing your loved one from the facility.
Report the suspected abuse to the facility's administrator or owner.
Report the suspected abuse to the Indiana State Department of Health.
After taking these steps, speak to an attorney who can help hold the facility accountable and demand the compensation your loved one needs to recover from any injuries they've sustained.
Need Legal Advice? Contact an Experienced Nursing Home Abuse Lawyer
It's unknown whether more reports of problems at nursing homes will emerge with the release of the government's list. The list does certainly shine a light on the nursing homes with the most issues.
If your loved one was a resident of one of these or any other facility in Indiana, and you suspect that they have been a victim of abuse, you need the help of an Avon nursing home abuse lawyer. At the Law Office of Kelley J. Johnson, our attorney has the experience to hold nursing homes and their staff accountable. Contact us today for your free consultation so we can get to work protecting your loved one.
This post was originally published in January 2020 and has been updated for accuracy and comprehensiveness in December 6, 2022.