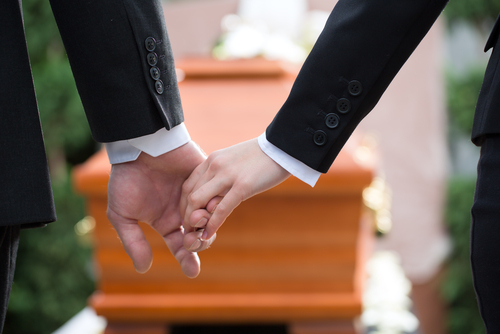 Losing a loved one is always a hard thing to accept. However, when family members suspect that medical malpractice was to blame for the death, they understandably want answers. Requesting an autopsy can help provide valuable information about how the person died and what caused the death.
When this is the case, it is important for family members to understand their legal rights. They may wonder whether they have a right to ask for an autopsy. In Indiana, the answer is yes, they do.
Reasons Why Requesting an Autopsy May Be Important
There are many reasons why surviving loved ones may want to request an autopsy after losing a family member. These include:
To confirm a medical diagnosis: In some cases, family members may suspect that their loved one was improperly diagnosed, and that error caused a wrongful death. By requesting an autopsy, family members can learn the exact condition that caused their loved one's death.
If the death was unexpected: When a perfectly healthy person suddenly passes away, it is natural for family members to wonder why. Even when a person had minor health problems, if no one was expecting the person to pass away from their condition, family members may want to request an autopsy to determine the cause of death.
When knowing the precise cause of death could impact legal matters: Family members who suspect medical malpractice was the cause of a loved one's death need more than their own suspicions to file a wrongful death claim. An autopsy can provide information about what caused the person's death, which can be essential evidence in a wrongful death claim.
These are just a few of the reasons family members may wish to request an autopsy after a loved one's death An autopsy requested by the family may cost from $2500 to $5,000. If you believe that a medical error was to blame for your family member's death, please reach out to our attorney today to talk about your legal rights and next steps.
What Are My Rights as a Family Member?
There are a few people in Indiana who have the right to request an autopsy, in addition to family members. These include the elected coroners of the state, county prosecuting attorneys, county health officers, judges, and families or next of kin of individuals who have passed away. Indiana Code 36-2-14-6. If the corner decides to order an autopsy for any of the reasons listed in the statute the county is required to pay for the cost of the autopsy. There may be a cost that can be associated with an autopsy, so an inquiry should be made in that regard.
When an autopsy establishes that medical negligence may have been or was the cause of death, family members may have the right to file a wrongful death claim against the negligent healthcare provider(s). Compensation in these claims can provide for the losses family members have suffered due to the death. Damages available in a wrongful death claim include loss of income contributed to the household, loss of household services, loss of companionship and guidance, and loss of consortium.
Suspect Wrongful Death Due to Malpractice? Contact an Experienced Attorney Now
There is nothing harder than losing a loved one. At the Law Office of Kelley J. Johnson, our Indiana wrongful death lawyer understands this, and we are passionate about helping family members through this difficult time. If you suspect your loved one's death was caused by medical malpractice, contact us to schedule a free case review with one of experienced attorney.