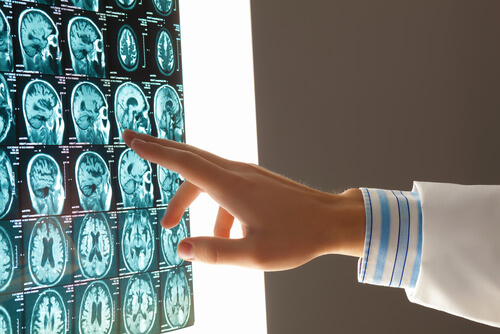 According to the Centers for Disease Control and Prevention (CDC), a traumatic brain injury (TBI) is defined as a blow or jolt to the head or a penetrating head injury that disrupts the function of the brain.
Not all blows or jolts to the head result in a traumatic brain injury. The severity of such an injury may range from "mild," such as a brief change in mental status or consciousness to "severe," such as an extended period of unconsciousness or amnesia after the injury. A traumatic brain injury can result in short or long-term problems with independent function.
If you or a loved one have suffered head trauma, our experienced Indianapolis brain injury attorney can help you make sense of the traumatic brain injury laws to help you pay the medical expenses and provide for future care. Call our brain injury lawyer today or use our online contact form.
Causes of Brain Injury
A brain injury can occur for a number of reasons including:
Participation in sports
Concussions
Product liability
Traumatic Brain Injury (TBI) Facts and Statistics
According to the Department Of Health And Human Services (HHS):
An estimated 1.6-3.8 million sports- and recreation-related concussions occur in the United States each year.
Males are 1.5 times as likely as females to experience a traumatic brain injury.
The two age groups at highest risk for traumatic brain injury are 0 to 4-year-olds and 15 to 19-year-olds.
For males, the leading cause of high school sports concussion is football; for females the leading cause of high school sports concussion is soccer.
As many as 87% of persons incarcerated report a history of head injury.
The leading causes of traumatic brain injury are falls (28%), traffic crashes (20%), and blows to Among children and youth ages 5-18 years, the five leading sports or recreational activities which account for concussions include: bicycling, football, basketball, playground activities, and soccer.
African Americans have the highest death rate from traumatic brain injury.
Of the 1.4 million who sustain a TBI each year in the United States:
50,000 die
235,000 are hospitalized
1,000,000 are treated and released from an emergency department.
According to the National Center for Injury Prevention and Control (NCIPC), traumatic brain injury can result in long-term or even lifelong physical, cognitive, behavioral and emotional consequences.
Even Concussions Can Be Serious
A concussion, also identified as a mild traumatic brain injury (MTBI), can be caused by a knock, blow, or jerk to either the head or the body that causes the brain to move rapidly inside the skull.
A concussion changes how the brain normally functions. It can have serious and long-term effects; even an apparently mild bump on the head can be serious.
Some signs and symptoms of a concussion can include:
Headache
Nausea
Fatigue
Confusion
Sleep disorder (somnipathy)
Memory problems
Mood swings
Symptoms are usually noticed soon after the injury, but some symptoms may not be recognized for days or weeks after the incident. Even mild traumatic brain injury can lead to long-term cognitive problems that can affect a person's ability to perform daily activities or even return to work.
Contact Our Indianapolis Brain Injury Attorney
Have you or a loved one suffered a traumatic brain injury? If so, contact our Indianapolis brain injury lawyer at the Law Office of Kelley J. Johnson to get the help you need to get your life back. Our law office is located in Indianapolis, Indiana. Call us today.