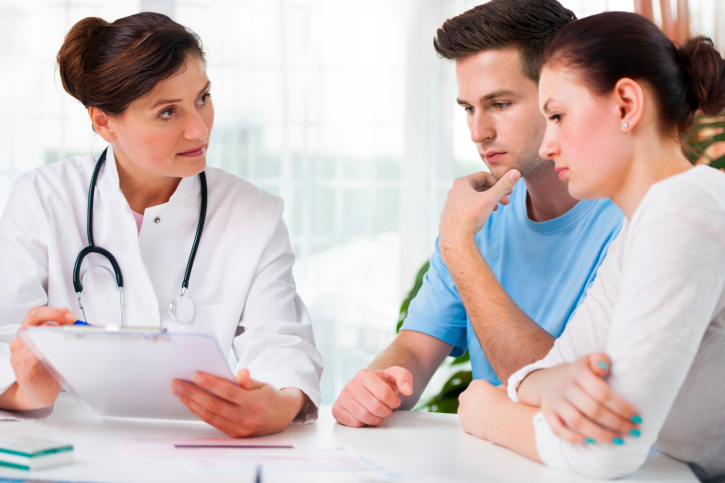 One of the main reasons a person goes to the doctor is to seek professional medical advice or treatment for a specific ailment. While your doctor is the medical expert, you also have a say in your treatment. After all, it is your body, your health and your life. Be sure you gain all the knowledge you need to make well-informed decisions about your health care.
It is your responsibility to insist on getting the treatment you need, and to ensure you get your questions answered about your condition or illness. Some medical malpractice suits could be avoided by a patient sharing full information with a doctor. Ask your doctor detailed questions to ensure the doctor understands fully the potential risks of a particular treatment plan.
Tips for Patients: Be Well Informed
Below, we offer you numerous tips for patients on information to share with your doctor and questions to ask. It is your right to know what tests and treatments your doctor intends to prescribe, as well as how a procedure will happen, the risks and the expected outcomes. We also have tips on getting the right diagnosis that may further help you understand your medical treatment plan.
Your doctor may explain some of this to you. If you have a list of questions before you, and communicate your full medical history, both you and your doctor will be better positioned to make informed decisions about your care. If your treatment involves surgery, be sure to ask your doctor all the questions you need before and after surgery.
You cannot truly give informed consent for treatment if you are not fully informed about what to expect. You need to understand the risks so you can weigh them against the benefits. You need to know about alternative treatments that may be available in other facilities, or alternatives to traditional medical procedures.
You owe it to yourself to get your questions answered completely. You may want to discuss your options with your family as well.
Find a Patient Advocate
As a patient, it is important you have an advocate. You need someone you trust who can help you protect your rights, to ask the difficult questions, take notes, offer another viewpoint and provide you with comfort when stress levels rise. This person can accompany you on all of your doctor visits and can ensure questions you thought of prior to your doctor visit get answered.
With a trustworthy advocate on your side, such as a family member or friend, you can be given the support you need to get through this difficult time. You do not have to go through this alone. Confide in someone you trust. Find an advocate whose is focused upon protecting you, your health and your best interests. This person can help you gather your relevant information before your medical visit, can help you identify questions you should ask your doctor during your visit, and can help take notes while you converse with your doctor.
Severe medical conditions carry with them great stress and anxiety for many. When you feel you are at risk, it is hard to keep focused on immediate needs. In times like those, having a patient advocate will not only soothe your stress, but can help you get the treatment you need.
Communicate Your Medical History
Before your doctor can make an accurate assessment of your condition, he or she will need to gain an understanding of your medical history. A complete medical history must include specifics pertaining to all major surgeries, illnesses, hospitalizations, broken bones and other physical ailments.
Your doctor will also need to know if you have a history of high blood pressure, headaches, pain, vision troubles or any other chronic, recurring medical conditions. An up-to-date list of medications and dosages is extremely important. You do not want to experience an adverse reaction from combining medications. Your list should include vitamins, as well as any over-the-counter medications you are taking or have taken.
Work-related stresses, problems at home, unhealthy environmental factors and other issues can also be a contributing cause of a serious illness. Tell your doctor about your home and work environment, too, so you get the best possible care and treatment.
For some illnesses, genetics can be a factor, so take time to compose a medical history of your immediate relatives and the generation prior for any major illness that may be relevant to your diagnosis and treatment. It can be hard to remember whether or not a great aunt had cancer, so taking the time to talk to family and gather this list before you see your doctor can be much easier. You may want to simply create a document and give your doctor a copy.
What Tests Can Be Done?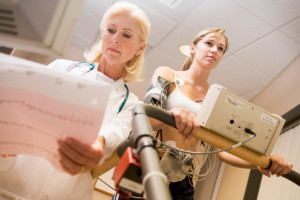 There are a variety of tests that can be conducted for the purpose of obtaining a correct diagnosis. Body fluids such as blood or urine are sometimes analyzed to identify what is happening in your body.
Other types of diagnostic tests include:
Ultrasound
Spinal tap
MRI (Magnetic resonance imaging)
Biopsy
Throat culture or strep test
Allergy scratch test
X-ray
Bone scan
EKG (Electrocardiogram)
CAT (computerized axial tomography) scan
Colonoscopy
It is important for your medical provider to select tests that will help generate an accurate diagnosis; however, there are important considerations associated with each, so you want to be sure to discuss the tests with your doctor.
Preparations for Diagnostic Tests
Preparations required for each test are different, so it is important you find out from your doctor what you need to do prior to the testing procedure. Certain tests require fasting while others require that you drink a specific liquid.
What are the Side Effects of the Diagnostic Medical Tests?
In some cases, there are also tests that can be completed with no delay. Some tests have potential side effects. Speak to your doctor about which tests are vital and which can be avoided without risk to your overall health. Be sure you have a good understanding of the benefit of a test, its importance to your overall treatment plan, and the potential issues that may arise if you opt to not have that particular test.
What are the Costs of Diagnostic Medical Testing?
As you weigh the benefits and risks of medical procedures to gather more data about your physical condition, you may also want to consider cost. Your provider may be able to contact your insurer on your behalf to learn how much of the cost of your test is covered. In some cases, your medical provider will need to make an argument to your insurer that the test is medically necessary.
You may also want to contact your health insurance provider directly to ask about your coverage for the test. In addition, ask your doctor the full cost of the test.
What Are The Recommended Procedures for Treatment?
If your doctor recommends that you undergo a certain treatment, take the time to find out details about the procedures involved. Among the questions you can ask:
What kind of anesthesia will be used?
Are there any complications that could arise?
What steps will you need to take to be fully prepared?
What actions can you take to reduce risk of problems during treatment or side effects afterwards?
If surgery or hospital stay is recommended, take the time to review our list of the 10 things you need to know about hospitals.
Alternative Treatments
Many medical conditions have been successfully treated through alternative methods. Drugs, surgery and medical treatments may not be your only options. You have the right to explore alternative treatments. Discuss the pros and cons of each with your doctor so you make an informed decision.
Keep in mind that nutritional and lifestyle changes can often make a big difference in a person's ability to recover from various conditions and symptoms.
What Are Possible Side Effects or Long Team Effects of Treatment?
If you are planning to undergo surgery or any type of medical treatment, you should not go forward until you are aware of the possible side effects or the possible long-term ramifications. Find out the odds of the treatment being successful. Learn about what can be done to reduce the possibility of you suffering from serious side effects or long-term damage.
What Are the Risks of My Treatment?
With each medical treatment comes a risk. If your doctor cannot clearly tell you all of the risks involved in the treatment he or she recommends, insist the doctor find out. Do your own research. Risks from medical treatments can range from temporary immobility or discomfort to permanent disability or death. Your doctor should be able to give you a real estimate of the risks to you based on your physical state, medical history and other key factors.
What Are the Costs of My Treatment?
Not all insurance policies cover the full range of medical treatments. Before undergoing treatment, find out what out-of-pocket costs you will have. Speak with your insurance provider. Find out exactly what insurance will cover, as well as how much and when you will be required to make payments.
If you are worried about being able to cover the cost of treatment, find out if the doctor can recommend less aggressive treatment options that could be less costly. You want to be fully informed of the changes to possible medical outcomes should you decide to go with less expensive treatment.
What Do I Need to Do or Bring in Advance of My Procedure?
Before you go in for your procedure, there are important questions you will need to ask your provider. Knowing the answers to these questions will reduce any stress you may have that day and make the process go more smoothly.
Should you stop a medication you are currently taking or continue as usual?
Do you need to fast and if so, for how long?
Where do you go on the day of treatment? How do you get there? Where do you park?
Is there a place family or friends can wait until your procedure or surgery has been completed?
Should you pack an overnight bag or is your procedure an outpatient service?
Think about all the questions you have ahead of time and write them down so you can ask your doctor. Medical treatments can be stressful, and the more you and your family understand, the better.
Ask about Other Informational Resources
Many people want to do their own research about their illness and the treatment their doctor recommends. Ask your doctor for a list of articles you can read and other resources you can refer to for the information you need. Give your doctor your contact information so additional data can be sent to you in a timely fashion. Find out whom you can contact if you have additional questions or did not receive the resources that answered your questions and concerns.
What Is an Advanced Directive? Do I Need One?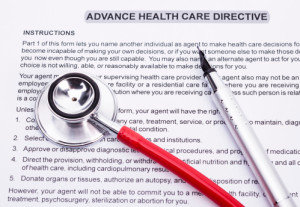 An Advanced Health Care Directive is a legal document wherein an individual can clearly lay out his or her wishes for health and end-of-life care. This is extremely should that person become incapacitated and unable to communicate his or her personal wishes.
If you are planning to undergo surgery or any aggressive medical procedure, you may want to put together an Advanced Directive so your family, loved ones and doctor all know your wishes. An Advanced Directive can contain a DNR (Do Not Resuscitate) order that will specify the conditions under which you would or would not like your medical providers to make strong efforts to revive you, should you become unresponsive.
A Power of Attorney can also be assigned to a trusted individual you want to make legal and financial decisions if you become incapacitated. If you are interested in preparing an Advanced Directive or any other legal documents relating to your health, seek the counsel of an attorney.
Should I Get a Second Opinion From Another Health Care Provider?
While it may be uncomfortable to question your doctor's professional analysis or opinion, you have the right to get a second opinion if you have doubts. Find out whether most people in your position opt for the recommended treatment and if not, what other treatments are available. You can also ask your doctor to provide you with further information, as well as links to information or articles that discuss your condition and the various types of treatments.
If your doctor does not specialize in the field of medicine which directly addresses your specific condition or illness, ask his or her advice on what medical professional or facility he or she recommends.
This post was originally published in December 2014 and has been updated for accuracy and comprehensiveness in December 2022.